SEATTLE, WA - October 22, 2015 – ExtraHop, the global leader in real-time wire data analytics for IT intelligence and business operations, today announced that its wire data analytics platform was selected as Best Emerging Solution by 150 leading CIOs during the Fall 2015 Midmarket CIO Forum. The ExtraHop platform was chosen based on a number of factors, including its innovative approach to managing and monitoring complex and dynamic IT environments, as well as the cross-domain insights its real-time analytics deliver for both IT and business. This recognition follows numerous prestigious accolades for ExtraHop from organizations including Interop, Network World, and TechTarget.
"Technology used to live exclusively within the IT department. Those days are long gone. Today, IT is increasingly underpinning every facet of an organization, becoming not just a support system, but a strategic driver for business," said John Matthews, CIO, ExtraHop. "CIOs are at the nexus of IT and business, playing a central role in identifying and deploying innovative solutions that deliver the highest efficiency and ROI for the organization as a whole. We are honored to have received this recognition from participants in the Midmarket CIO Forum."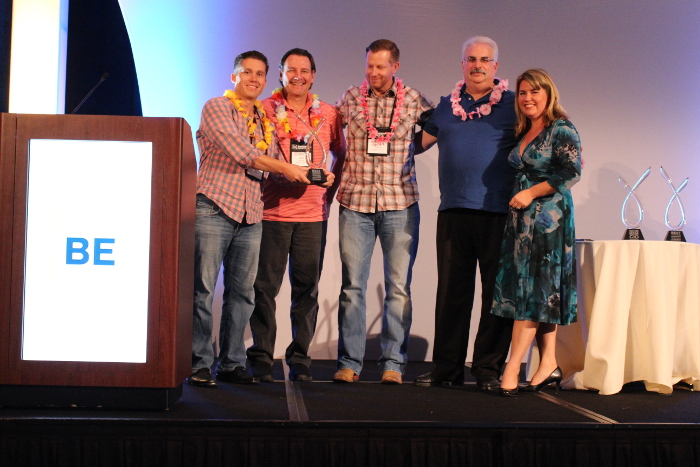 The semi-annual Midmarket CIO Forum is an invitation-only event that brings together forward-thinking IT executives and innovative solution providers to talk about the future of IT and its strategic importance to business. ExtraHop, along with companies including AppDynamics and FireEye, were among a select group of vendors in attendance.
To experience the power of the award-winning ExtraHop platform for yourself, explore the ExtraHop interactive online demo.
For use cases and customer stories, see ExtraHop in Action.
About ExtraHop
ExtraHop provides enterprise cyber analytics that deliver security and performance from the inside out. Our breakthrough approach analyzes all network interactions in real time and applies advanced machine learning to help you investigate threats, ensure the delivery of critical applications, and protect your investment in the cloud. With this approach, we help the world's leading enterprises including Credit Suisse, Hasbro, Caesars Entertainment, and Liberty Global rise above the noise of alerts, organizational silos, and runaway technology with complete visibility, real-time detection, and guided investigation. To experience the power of ExtraHop, explore our interactive online demo or connect with us on LinkedIn and Twitter.
© 2019 ExtraHop Networks, Inc., Reveal(x), and ExtraHop are registered trademarks or marks of ExtraHop Networks, Inc.
Press Contact
Rachel Pepple
ExtraHop Networks
206-787-8417
pr@extrahop.com