When application performance suffers, the path to resolution—and determining who's responsible for leading the effort—is hardly ever straightforward for IT Operations teams. This is especially true if the application in question is provided by a vendor.
Keep Your Software Vendors Honest and Accountable
Whether you're serving up SaaS or on-premises commercial apps, or a combination of both, you're on the hook to ensure these apps are performing well. Unfortunately, you're also dependent on software vendors to fix application issues. How many of you have horror stories about dealing with vendor support? When you tell them about an issue, how often is their first response asking you to check the network or purchase more server capacity?
Monitoring the wire gives you deeper insight to determine whether the issue at hand is on your end (internal hardware failures, network switch configuration issues, etc.). But it can also help you determine if performance issues are likely stemming from an app your company uses on-premises (SAP, Oracle, or Siebel, for example) or from a SaaS vendors (like Office 365, Workday, Salesforce, or NetSuite, to name a few).
Wire data allows you to play with a stronger hand so you can make vendors pony up when their apps aren't working. Even better, with the right platform solution, you can prove this to your internal stakeholders to show you're proactive and adding value as you troubleshoot and fix issues.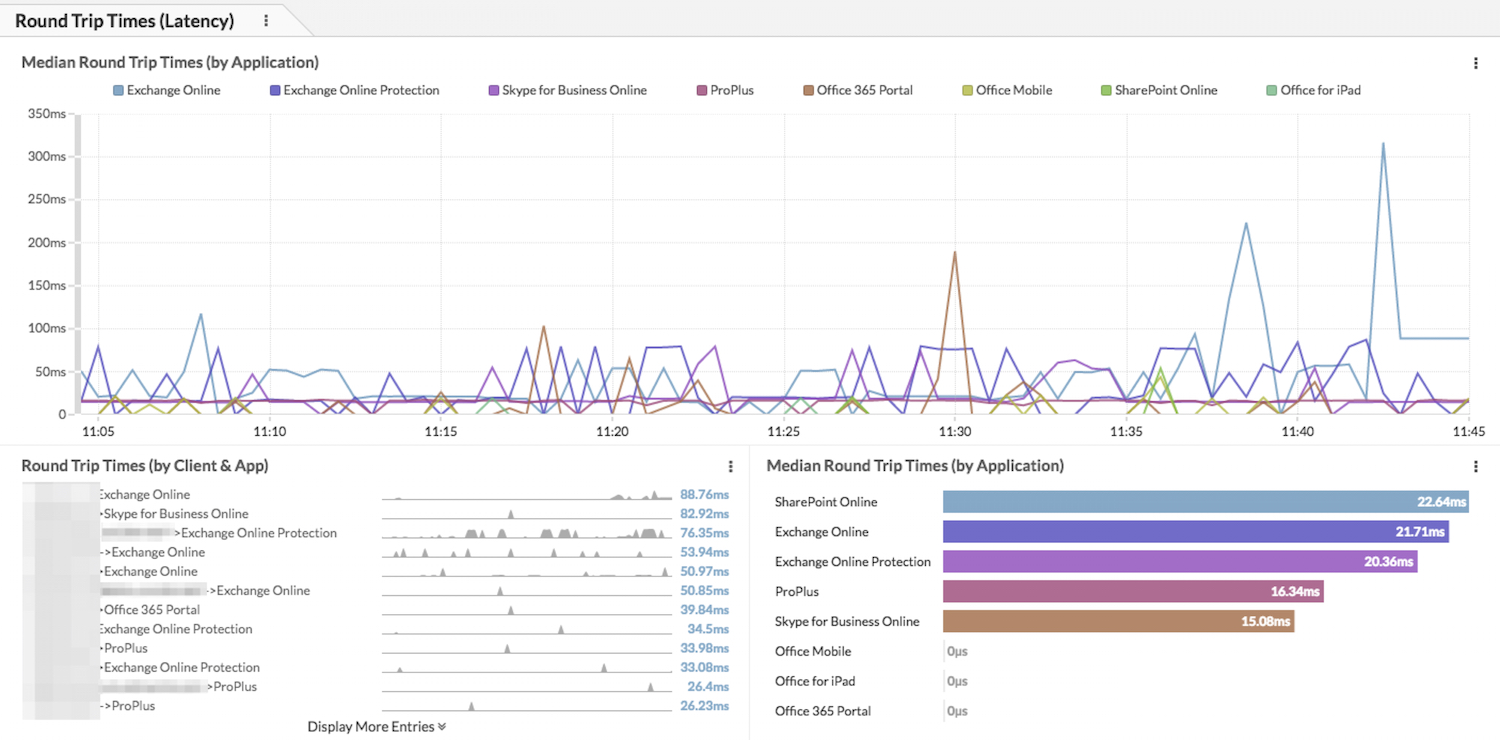 You can monitor real-time performance for commercial applications on the network.
Moving from 2D to 3D Application Performance Management
The good news is there's untapped application and services insight from an asset you already own: your network. Typically, the network has been viewed as only basic plumbing for pushing bits or the scapegoat when apps are running slowly, but many businesses are overlooking the network as a source of insight.
Where you pull your data from matters. Monitoring agents and application logging can only help you identify the things you tell them to look for. It's like a casino security guard in charge of camera footage specifying, "Look for people who are 5'6" because that's the most common height for pickpockets." But looking at information through just one lens can lead to overlooked issues and false positives.
On the other hand, the network—the data already in motion in your infrastructure—offers a much more objective source of information by catching all communications, across all devices, without being told what to monitor. You can see everything that applications and users are communicating on the network—every transaction and the details, such as errors, methods, users, timing, etc. This allows people with different perspectives to see the information for themselves without the monitoring being limited to one perspective, and then act on it as needed.
We all know that when users can't use their apps, productivity drops. Harnessing wire data to understand these issues—and address them—in real time sets users and your team up for success. For instance, the mean time to resolution for wire data is significantly faster than traditional APM approaches due to correlated visibility across tiers, without logs or agents, and with application fluency for context.
Ready to See Performance for Commercial Apps? Think ExtraHop
While this wire data visibility can help with all applications, it is especially valuable for commercial on-premises or SaaS applications because you often don't have good options for instrumenting those applications. With ExtraHop, there are no agents to install and you don't have touch the application at all. Just feed ExtraHop the traffic and the platform auto-discovers and analyzes all activity.
To learn more, download one of the following datasheets: