Children's hospitals, and in fact healthcare organizations of all stripes seem to love the value they get from ExtraHop. When you look at the amount of money, time and resources we help them save, oftentimes within hours of being deployed, it is easy to see why.
Check out what health care organizations are saying about the value ExtraHop provides in this infographic.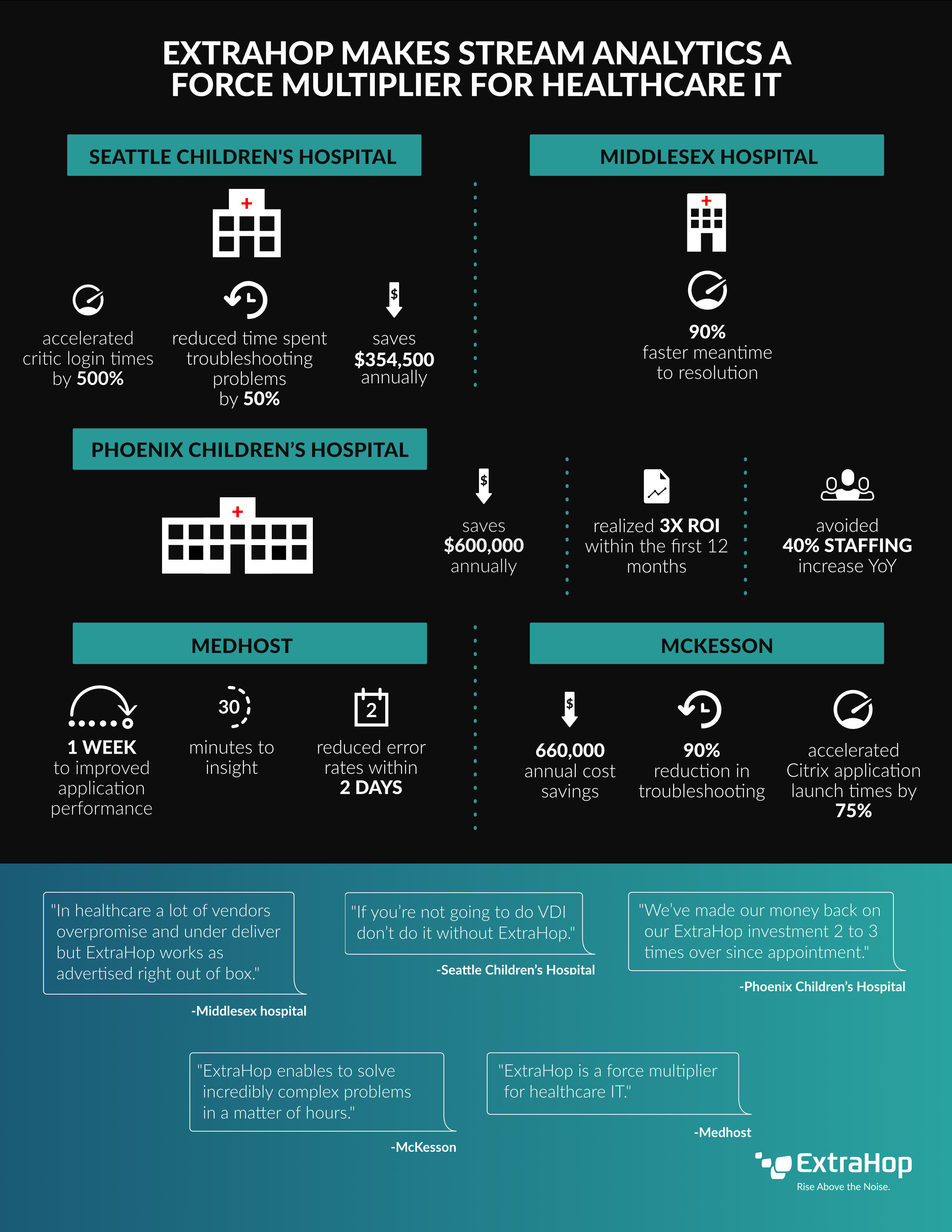 Click image to zoom
Also get our white paper: Six Ways Stream Analytics Enables Real-Time Healthcare Systems
Why Phoenix Children's Hospital Loves ExtraHop
Hear CIO David Higginson talk about how ExtraHop's Atlas service lets him focus on helping kids instead of managing technology at Phoenix Children's Hospital.
Healthcare IT Security, EHR/EMR Compliance & More
Making disparate IT systems more efficient at working together can be more complex for healthcare IT because of the heavy regulations in the field. Electronic Health Records systems (EHR/EMR) need to be able to share data fluidly while maintaining security and privacy as well.
ExtraHop has capabilities that can reduce or completely replace the function of expensive, neverending on-site audits for security and privacy compliance at healthcare providers.
Read our page on ExtraHop for Healthcare IT security for more details.