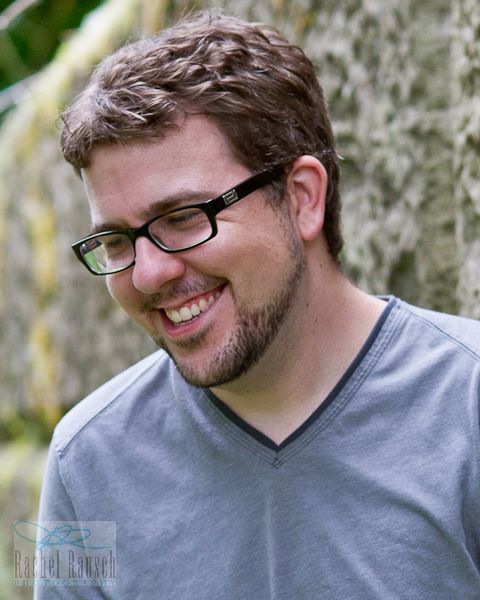 Click image to zoom
When I started looking for my next opportunity, three things were really at the forefront of what I wanted: a chance to deliver something that could change the world, working with cool technologies, and having more ownership in my work.
After the first interview I knew ExtraHop could provide all these things. I also saw an opportunity to bring the expertise I acquired working with Tech powerhouses like Microsoft, Cisco, and NetApp to help ExtraHop reach new audiences. Just a few months in, I'm blown away by what a great choice this has been, and how happy I am to work with such incredible people.
Changing The World
We talk a lot about ExtraHop as a platform not a tool. This isn't marketing hyperbole. The reality is that every business is now a tech company. Technology transforms the way things are done and differentiates the most successful businesses. With the visibility and insights ExtraHop brings, every single business and IT unit in a company can benefit– that is just such a huge statement, and our tech backs it up.
Seeing what our customers are doing with ExtraHop is truly rewarding.
Just a few examples that spring to mind:
A mobile carrier reducing their activation times in stores
Hospitals making sure that patients receive the right dosage of medicine
Service Providers ensuring they maintain their service level agreements with customers
Knowing that every day we have a chance to change how business is done in any industry makes coming to work easy.
Cool Technologies
Having spent a lot of time working up and down the Microsoft product stack, and having had the opportunity to draft much of their early cloud marketing story, I've become obsessed with working with the most bleeding-edge tech. ExtraHop offers that in spades monitoring at speeds unheard of by other solutions, and making pretty much every part of an environment visible and searchable
It is great working with such advanced technologies, but I think what's even better is that we're making these technologies accessible to everyone. The research shows getting to a Big Data solution is hard. We make it much easier. Internet of Things? Good luck getting agents or logs on all those devices that are already deployed. We can mine all that data as it is in motion on the wire making IoT achievable. There's also a strong commitment on the platform itself on usability and working within our customers' workflows because at the end of the day we're building this product to make their lives easier.
Personal Ownership
After five years of consulting, one of the things that drove my decision is I wanted the accountability that comes with standing behind a product for years and shaping it over time. What I couldn't have realized at the time though was how being an owner, even if just a fraction of ownership, would change not only how I thought about things but also how my coworkers would think.
We've all seen the humorous org. charts of various tech companies, and I'd experienced a few of them. A strange thing happens when you're building something and everyone has a stake… things like ego, advancement, territory matter less to people. What is prized: collaboration, innovation, and doing the right thing for our stakeholders – especially customers.
I can't stress how big of a shift this has been, and how happy it makes me to be in such an environment.
In Closing
Its not often I look back at a decision and think "not only has it gone well, but it surpassed my wildest expectations." This has been one of these rare occasions. In just a few short months I've ramped up, taken part in a massively important launch (that has been touted as incredibly innovative), helped transform our story and how we talk to customers, and enabled us to reach new markets. The best thing is we're just getting started, and with all the amazing people here the future looks even brighter.
So glad to be a part of this team.