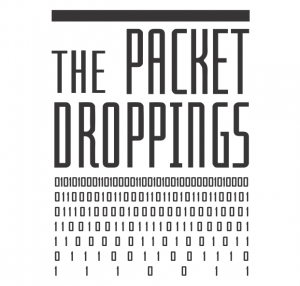 In July, a group of ExtraHop employees formed The Packet Droppings in order to answer a simple question: could five amateur musicians play a company picnic with less than two hours' rehearsal? Not only did they prove that such a feat of musical prowess could be achieved, the band brought the house down with their debut performance. The next morning, a GeekWire headline screamed "Watch these Seattle geeks rock out with 'Smoke on the Water'." What began as an experiment had become an overnight sensation.
Fresh off their debut performance, The Packet Droppings got to thinking: We can't possibly be the only tech company with a rock'n'roll soul, right? To help answer this question, and with the help and enthusiasm of GeekWire Editor John Cook, the idea for a "Battle of the Geek Bands" was formed.
On Friday, October 25 at 5pm at the Showbox SODO, The Packet Droppings will compete in the GeekWire Battle of the Geek Bands against house bands from Avalara and Double Down Interactive for the right to call themselves the rock gods of the Seattle tech universe. We invite you to join the ExtraHop crew for some cheering, swooning, dancing, and (probably off-key) singing-along. Tickets to the event are $5 and are available through EventBrite.
The Packet Droppings hail from 520 Pike Street where, by day, they drink Monorail Espresso and deliver industry-leading technology management solutions. By night they assume their alter-egos: hard-partying rockstars who jam all night, but not too late, and only after the kids are in bed.