At ExtraHop, we know that insight and understanding into what's happening in your IT environment is critical not only for IT success, but for the success of the business as well. The same holds true for the network of people that make up an organization—including employees, partners, and customers.This week, our semi-annual ExtraHop sales conference brought together team members, customers, and partners from across the United States and as far away as the United Kingdom. It proved a fantastic opportunity to deepen old connections and build new ones, to gain cross-departmental insight and visibility, and to strengthen the human network that drives the company.
Of course, we also had a little fun. At our annual summer party at Golden Gardens Park, ExtraHop's very own rock band, The Packet Droppings, performed live, covering classics including Richie Valens' "La Bamba," AC/DC's "Back in Black," Pink Floyd's "Time," and new hits such as Daft Punk's "Get Lucky."  There was screaming. There was dancing. If there had been a lighter in the crowd, it would have been held aloft. A video of The Packet Dropping's rendition of "Smoke on the Water" even achieved local fame when editor and influencer John Cook featured the band on Seattle tech blog GeekWire (thanks for the support, John!).
We're looking for like-minded people to join ExtraHop! We have more than a dozen openings in engineering, marketing, and sales. If building the next essential enterprise technology sounds like something you want to be a part of, please take a moment to browse our careers page.
And to those about to rock, we salute you!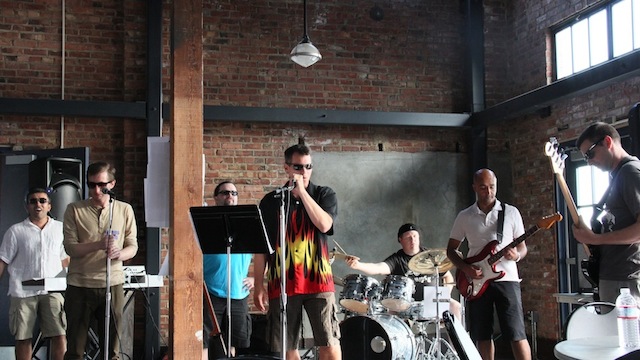 The Packet Droppings, from left to right: Raja Mukerji, Co-Founder and President; James Moon, Software Engineer; Bri Hatch, IT Director; Kurt Shubert, Director of Customer Support; Chris Blessington, Sr. Director of Marketing; Bhushan Khanal, Director of Engineering; Eric Thomas, Sr. Solutions Architect.