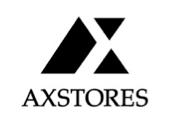 [This post is written by Owen Cole, EMEA Vice President at ExtraHop Networks.]
For companies that operate 24 hours a day, 365 days a year, keeping critical business systems running is non-negotiable. Ecommerce is an obvious example of a business-critical application, but there are others: trading systems for financial services firms, electronic medical records systems for hospitals, ticketing and weight-and-balance applications for airlines, or warehouse and supply-chain applications for retail companies.
What happens when these business-critical applications must be replaced or migrated to a different technology? Planning and testing—lots of testing! IT organizations need to be absolutely certain that switchovers will not disrupt business operations, either through unplanned downtime or unexpected poor performance.
Moving to a Shared-Services IT Model
This was the situation facing
Axstores
, a leading fashion, beauty, and home furnishings retailer with 390 stores in Norway, Sweden, and Finland, and a growing ecommerce business. As the company grew organically and through acquisition, it sought a more efficient and robust shared-services IT infrastructure.
Axstores planned to replace its homegrown warehouse management system
—a business-critical application that undergirded both its ecommerce and brick-and-mortar operations—with an off-the-shelf, packaged software application that would help the company save money and improve business agility.
"One of the goals of our centralized IT model is to give our companies an edge in IT innovation," explains Stefan Pörn, Operations Manager at Axstores. "At the same time, we continually look for ways to do more with less. We must deliver more IT for every dollar spent."
Axstores Ensures Performance During Critical Application Migration

Download the full case study (registration required)
A Holistic View of Application Performance
Axstores had previously used SNMP polling to monitor its application components but needed a more holistic view of application health and performance when testing its new warehouse management system. Working with their local
application delivery and security integrator RADPOINT
, the
Axstores team deployed the ExtraHop system
in their test environment. Within minutes of connecting the ExtraHop system to the network, Axstores gained new and deeper insight into the performance of the application.
"We could immediately see all the devices present on the network and their dependencies, as well as the impact of core network services such as LDAP and DNS on application performance," says Pörn.
With the ExtraHop system, Axstores was able to test assumptions and configurations, isolate performance bottlenecks in the application and database, and detect and resolve esoteric, interrelated performance issues involving DNS issues and server misconfigurations using IPv6 instead of IPv4.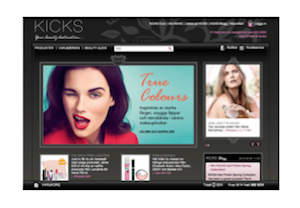 An Insurance Policy for Application Migration
For Axstores, the ExtraHop system offered insurance against unexpected performance problems when the new warehouse management system went live. "The ExtraHop system gives us greater confidence that new applications are developed and deployed correctly," summarizes Pörn. As a result of its success, Axstores plans to expand its ExtraHop deployment to cover all of its applications and datacenters, monitoring applications in production as well as those in testing.
Every company experiences similarly crucial application migrations for various reasons: a merger or acquisition, the need for greater flexibility, or cost savings through a shared-services IT model. In each case, the ExtraHop system can provide comprehensive, correlated visibility into performance across the network, web, database, and storage tiers of the application.
Download the full Axstores case study to read more about how the ExtraHop system helps to ensure performance during application migrations.