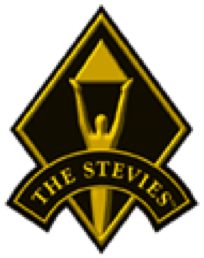 What do you know about The Stevie Awards? Upon their introduction in 2002, the New York Post called them "the business world's own Oscar Awards." The awards' founder, Michael P. Gallagher, conceived of them after the Enron scandal as a way to recognize commendable business leaders and "restore public confidence and investor trust." The name Stevie is taken from Stephen, which aptly comes from the Greek word for "crowned."
For 2012, ExtraHop Networks is a contender in not one, but three categories for our application performance monitoring (APM) solution and company leadership. With increasing pressure to improve application performance, businesses across nearly every sector are looking more closely at their APM solutions to deliver more consistently reliable and available applications day in and day out. In fact, 95 percent of all CIOs and 85 percent of all IT executives surveyed in a recent Quocirca study stated that APM will be more vital in 2012 (and beyond) than ever before.
Recently recognized by the 2012 American Business Awards as a finalist for both Executive of the Year (kudos to our CEO Jesse Rothstein) and Best New Product or Service for our Application Inspection Triggers (AI Triggers) technology, ExtraHop is addressing this growing need for more-reliable application performance with unprecedented innovation. So much so, in fact, that our Application Inspection Triggers technology has also been included in the Stevies' People's Choice Stevie Awards (vote here with short code: N288C) among products from leading tech companies, including Apple, HP, Sony, Samsung, and Toshiba.
The 2012 Stevies will be awarded on September 17th in San Francisco, when we hope to raise the 16-inch, 24-karat gold statuette in recognition of our contributions to application performance monitoring. Wish us luck!