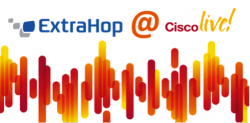 Cisco continues to promote its Unified Computing System (UCS) vision for simplifying IT at Cisco Live this week where ExtraHop will be exhibiting at booth #2110. UCS products combine x86 server hardware, virtualization platforms including VMware and Microsoft Hyper-V, and Cisco networking fabric to tie it all together. The UCS push shows that, although Cisco faces challengers in enterprise networking, the company is still a trendsetter that can push transformative changes in IT.
EH1000v Certification Announced at Cisco Live 2012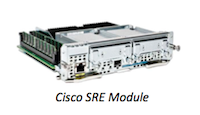 For distributed environments, Cisco offers
the Cisco UCS Express (UCS-E) platform
, which includes the second-generation Integrated Services Router (ISR G2) and the Services-Ready Engine (SRE) modules that enable IT teams to remotely provision branch-office applications. Retail businesses, healthcare providers, government agencies, and financial services firms, among others, use the Cisco UCS-E platform to run mission-critical applications locally while keeping administration relatively simple.
Last year, ExtraHop announced its EH1000v virtual appliance at Cisco Live and we're following it up this year by announcing certification of the EH1000v for the Cisco UCS-E platform. With the SRE module, IT teams can deploy the EH1000v on the Cisco UCS-E platform remotely in just minutes and immediately gain visibility into branch-office traffic and intra-VM traffic between applications running within the UCS-E system.
The EH1000v provides real-time transaction analysis from L2 to L7 across the web, database, storage, and network tiers of the branch-office environment at speeds up to 1Gbps. For organizations with hundreds of locations, IT teams can gain comprehensive visibility through the ExtraHop Central Manager. In short, no matter how distributed and large-scale the application environment, ExtraHop provides the means for IT teams to monitor performance and quickly troubleshoot problems.
ExtraHop EH1000v + Cisco UCS-E + Citrix XenDesktop and XenApp = Win!
What makes the Cisco UCS-E certification even better is
the ExtraHop Citrix Module
, which provides real-time analysis of ICA traffic. Announced at Citrix Synergy last month, the ExtraHop Citrix Module is the first
agentless monitoring solution verified as Citrix Ready for both XenDesktop and XenApp
. This means IT organizations
such as healthcare providers
can monitor VDI deployments even in the most distributed environments. Besides adding value to the close integration between Cisco UCS and Citrix desktop virtualization solutions, the ExtraHop system also complements Cisco Wide Area Application Services (WAAS) software for WAN optimization.
If you're going to be at Cisco Live this week, be sure to stop by the ExtraHop booth (#2110). We have some cool word and network diagram magnets that you and your co-workers will be sure to have fun with on the office refrigerator.