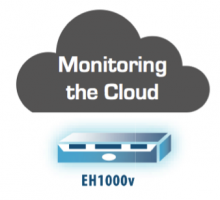 Virtualization continues to be something of a double-edged sword for businesses. One edge boosts the efficiency of IT infrastructures by providing improved flexibility, scalability, and significant cost savings. According to Veeam Software's recent V-Index quarterly survey, the ratio of VMs to physical hosts is about 5 to 1, proving that VMs are good for an impressive 80 percent savings in physical machine investments.
However, virtualization's other edge cuts painfully. Specifically, virtual environments obscure the visibility of performance monitoring tools, especially for the traffic flowing between VMs on the same host. This loss of visibility is a significant worry for many organizations. The same V-Index report found that, among the more than 500 enterprises surveyed about barriers to increased virtualization, application performance is the second most-cited main concern.
Without visibility into intra-VM traffic, it becomes incredibly difficult to pinpoint the cause of performance degradations in these environments. This problem is a primary reason less than half of CFOs and CEOs are willing to migrate business-critical applications to the cloud, according to a recent Symantec survey.
The upside is that enterprises have a solution to this challenge with the ExtraHop EH1000v, the fastest virtual APM appliance. The EH1000v is a virtualized version of the award-winning ExtraHop Application Delivery Assurance system and passively analyzes up to a sustained 1Gbps of traffic moving over virtual switches. With the current data tsunami, the ability to monitor virtual packets at roughly 10 times the throughput of competing products makes the EH1000v the performance leader and a true enterprise-class solution for monitoring intra-VM transactions.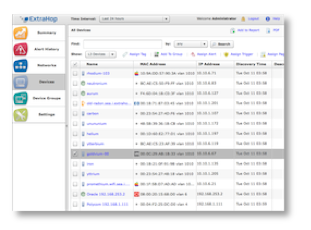 With the addition of the EH1000v to physical ExtraHop appliances such as the EH2000 and EH5000, organizations are able to manage IT asset inventory by immediately recognizing how many machines are in the environment, including VMs; monitor traffic to all devices in real time; consolidate their physical infrastructure; and allocate resources to virtual machines. This up-to-date view of both physical and virtual IT assets especially helps IT managers contain VM sprawl, another unintended consequence of virtualization. On top of all of these benefits, the ExtraHop system gives IT teams the confidence that all transactions in their environment are being analyzed in real time, regardless of whether they traverse physical or virtual infrastructure.
In sum, the ExtraHop system provides a range of key capabilities for managing virtual environments:
Management of physical-to-virtual (P2V) migrations
Automatic tracking of performance trends and baselines for both physical and virtual application components
Diagnosis of esoteric performance issues related to virtualization, such as virtual packet loss
Compliance with service-level agreements (SLAs) for third-party services using objective, on-premises monitoring
To learn more about how ExtraHop's solutions help remedy the many application performance management concerns of virtual environments, read
why network-based APM is perfect for virtual and cloud-based applications
, or visit the
virtualization solutions page
on our website.