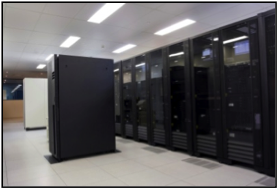 When trying to determine the value of application performance management (APM) tools within your IT department, often the first step is to consult both the application and network teams. They deal with application and network traffic day in and day out and in many organizations are the first to jump up in support of an APM solution. However, don't overlook the storage team, an important stakeholder and potentially strong supporter of APM. Storage teams may not be the easy targets or the ones who use these tools every day, but there are several important scenarios where they will be sorely remiss without an APM solution in place that can monitor the storage tier:
Monitoring Storage Dedicated to Virtual Infrastructure
Today, more and more storage-backing virtual deployments run over iSCSI and NFS, and neither are as easily accessed or monitored as fiber. APM solutions that can provide visibility into remote storage can help mediate issues between the virtualization group and the storage group. This approach not only reduces blamestorming but also the time to issue identification.
Auditing access to storage is another tremendously important and difficult task that APM tools can help storage teams cope with. For instance, one large national bank required their storage team to audit every delete on a huge NetApp NFS cluster. Native NetApp tools were insufficient for large-scale comprehensive auditing, prompting the storage team to look for another approach. By using a flexible APM solution that scales to accommodate transaction logging at high rates, it's possible to define an action on the NFS delete event that logs a user name, IP, and file accessed, thereby making this task much more manageable.
Profiling Storage Usage and Identifying Heavy Users/Applications
As most IT departments can attest to, storage vendors are notorious for blaming one another when performance issues occur. A third-party APM solution often can resolve problems and avoid finger-pointing. For instance, if there's a slow interaction issue, an APM solution could assist with capacity planning and storage migration by objectively comparing and contrasting access time for files by share. This approach also helps prevent expensive forklift upgrades.
These three examples show how
APM solutions can be a big help for storage teams
. So, when trying to get IT departments on board for application performance management, stakeholders should look twice at their storage teams as they may end up being stronger supporters than expected.