As most IT professionals know, the Information Technology Infrastructure Library (ITIL) helps to identify good processes, practices, and structures for IT organizations, giving them a framework to make well-informed decisions about services as well as service delivery and support. It can be a key enabler for many IT initiatives, including network management, application performance management, application performance monitoring, capacity planning, and more. ITIL is a good step in getting IT infrastructure and applications adequately defined, designed, built, and operated. However, it is often assumed that the data required to make those informed decisions is readily available. But is it?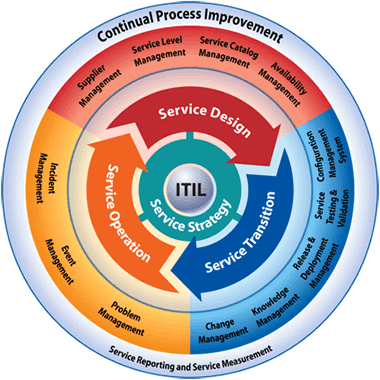 As with any business department, data is essential to managing IT and implementing ITIL. However, without an effective way to capture, organize, and analyze it, the data is meaningless. Unfortunately, in most businesses, critical decision-making data is siloed by technology or department. Application, network, web, database, and storage teams all have their own tools to manage the data, but they don't always mesh to show a comprehensive, well-organized view. All-inclusive views in real time are even more rare, despite being essential for ITIL process owners to make well-informed decisions.
This is where ExtraHop Networks can help to bridge the gap. ExtraHop's passive network appliance is able to capture and analyze all transactions passing across the network infrastructure regardless of tier or technology, thereby removing the siloed approach to data collection and revealing relevant network and application traffic in a single interface.
Having this kind of visibility into application performance and key data significantly improves the value of ITIL-based decision making for best practices, while simultaneously improving customer experience and Quality of Service (QoS). With a solution such as the ExtraHop system in place, ITIL process owners can streamline the following processes:
Availability Management – The ExtraHop system provides real-time information and trend-based proactive early warning to facilitate availability management.
Event Management – Designed as a single system for analyzing application transactions across the network, web, database, and storage tiers, the ExtraHop system helps to significantly improve triaging and Mean Time to Identification (MTTI).
Incident Management – The ExtraHop system provides deep metrics to enable root-cause discovery, streamline incident resolution, and improve Mean Time to Resolution (MTTR).
Capacity Management – The ExtraHop system automatic baselines and maintains long look-back to facilitate capacity management and planning.
Service Level Management – The intuitive ExtraHop user interface provides flexible dashboards and data visualizations to enable effective service-level management and reporting.
Change Management – The ExtraHop system includes powerful visualization tools, such as application activity mapping, that enable Change Managers to see the impact of changes in real time and greatly minimize the risk of unanticipated effects.
Continual Service Improvement – The ExtraHop system retains all collected data for 30+ days, providing the ITIL process owner the comprehensive picture needed for CSI.
This post is the first in a series of posts I'll be writing, detailing how the ExtraHop application performance management solution allows you to capture, organize, and analyze information for ITIL. Each subsequent post will go into more detail on how we support each of the seven ITIL processes.
To learn more about the ExtraHop system, visit the products page. If you have any questions about how we support ITIL, feel free to leave a comment, or send me an email at k.shubert [at] extrahop.com.