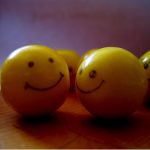 Time sure flies when you're having fun.
It seems like just yesterday when we came out of stealth and launched the 1.0 version of our Application Delivery Assurance system. Here we are, not quite 6 months later and already v2.0 is about to go out the door. Working with customers like you, we've focused this release around the themes of performance, visibility and out-of-the-box value.
Highlights of this release include our shiny new 10 GbE platform, Storage (CIFS and iSCSI) Module, LDAP Module, Dashboard Widgets and Trend-Based Alerting. Read more about it on the press release page, or check out Denise's reporting on Network World.
In addition, we added a new set of Solution by Technology pages to the ExtraHop website. See how we can help you tune Load Balancer/Application Delivery Controllers, optimize Database and Storage infrastructure, deliver better Cloud Services and effectively manage Virtual environments.