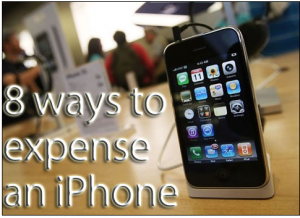 IT workers are some of the most mobile members of the workforce, you're running around troubleshooting, putting out fires, and definitely not in front of your desk all day.
The ever-resourceful Denise Dubie from NetworkWorld uncovered a great way to solve this little dilemma with her latest feature: 8 Ways to Expense an iPhone. Especially check out Slide 4 - featuring the ExtraHop iPhone UI.
Here's to a very merry holiday season for you and your network!